How to copy slides or individual shapes from our downloaded PowerPoint files to your existing presentation? Follow
You will get the download file in a zipped folder. You first need to unzip it. You will notice two versions (Standard: 4x3 and Wide Screen: 16x9) in PPTX format. Open your desired format and copy any slide by selecting the slide from left side and right click.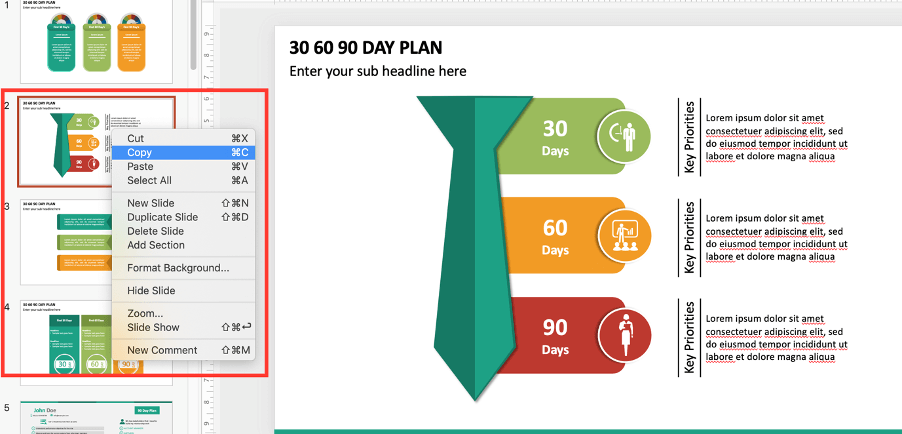 Now paste it into your existing/new PPT file. You may notice the change in color as the theme of source and destination is different.
Check the below screenshot, you need to select "Keep Source Formatting" and you will see the exact same colors as our source PPT.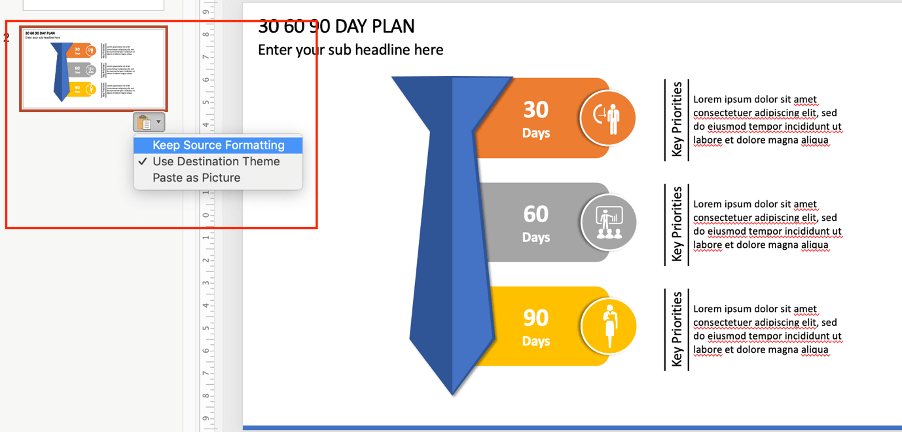 Please note that multiple slides or any shape/graphics from a slide can also be copied the same way.
Things to Remember – Please note that the orientation of the slides in source and destination should be same. Eg. if you want to copy our slides into your wide screen (16:9) layout PPT, you need to take it from our 16:9 version only.