How to change the color of objects in our PowerPoint templates? Follow
If the shape is grouped, you can double click on the object (in case of ungrouped shape, you can select the object by a single click), where you want to change the color. Go to "Shape Format" and then select "Shape Fill." You can fill any color you want. Likewise, you can change the color of other objects.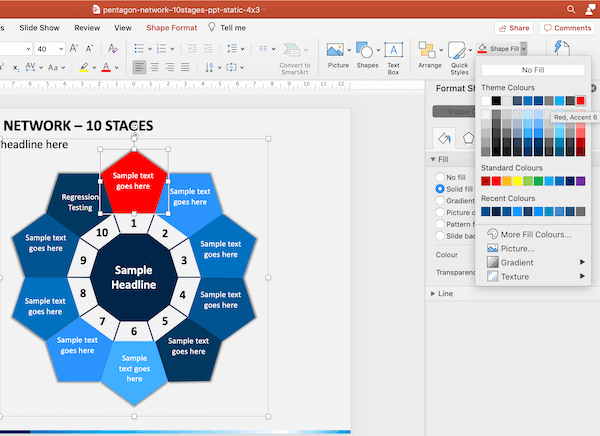 You can change the outline/border by selecting any color you want.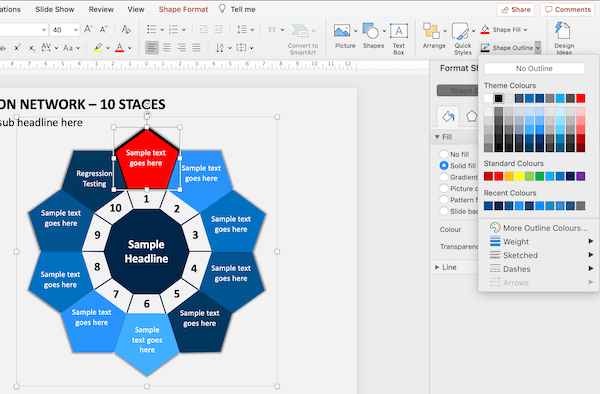 Here, you can define the weight/thickness of the outline as well.